The Friends of the West Custer County Library is a 501(c)3 organization whose goal is to support the West Custer County Library District, and is a constant advocate for the Library. Donations to the Friends sponsors and supports numerous programs and events to further the enjoyment of reading and love for books for everyone. The Friends of the WCCLD are best known for their volunteerism and the semi-annual Friends Arts & Crafts Fairs. Do you love books, reading and libraries? Have you considered becoming involved in your community? One easy step covers it all!
---
Become a member of the Friends of the Library!
Annual Membership Dues – Our dues are annual, and you can join as an Individual or Group (Family).
All donations to the Friends of the West Custer County Library help support our programming, book purchases, courier service (inter-library loans) and more. Membership in the Friends is $15/individual, $25/family. Bring or mail a check to:
West Custer County Library Friends, 209 Main Street (P.O. Box 1524), Westcliffe, CO 81252. We also take cash!
Thank you for your generosity that allows us to continue our shared mission!
The Friends of the Library Winter Craft Fair will
be December 1-3, 2022.
APPLICATIONS FOR THE WINTER CRAFT FAIR WILL BE AVAILABLE IN THE LIBRARY NOVEMBER 1, 2022.
---
Your Library Needs You!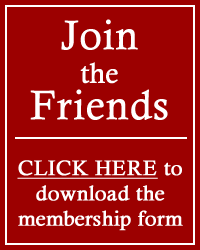 Our Friends of the Library is a non-profit organization of 11 directors and about 100 members who know how to have a good time and help the Library simultaneously. Through two annual craft shows and a membership drive, the Friends provide funding for key library services, including:
Books
Movies
Courier to bring books/movies from other libraries
Children, teen and adult programs
Public computers and devices
The Friends always welcome new members who want to help financially or in person: just talk to one of our librarians about joining or click on the JOIN US link on the right to download the membership form.
---
Keep up with the latest on the Friends, the Library, the Arts & Crafts Fair and more!


---
To reach the Friends or mail in your form, you can contact them at:
WCCLF, PO Box 1524, Westcliffe, Colorado 81252
BOARD OF DIRECTORS
Ann Robey – President
Amy Bauer – Vice President
Dee Shepard – Treasurer
Susan Raymer – Secretary
Polly Miller – Membership Chair
Diane Dudley
Terri Jarvis
Christine Smith
Elizabeth Young
Janny Candelaria
Pat Vasquez