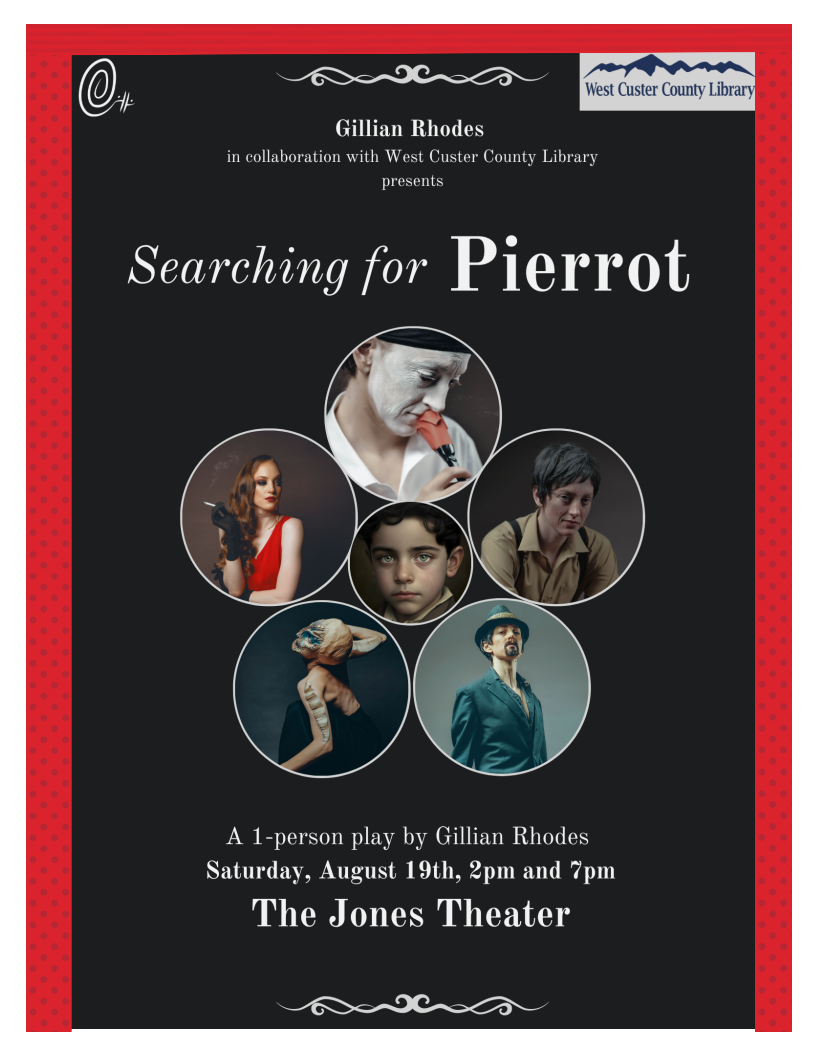 The West Custer County Library is sponsoring an exciting theatre play by international performer Gillian Rhodes called "Searching for Pierrot."   In this one-person coming-of-age play, Gillian plays multiple characters, telling the story of a young boy growing up in the late 19th century. A surprising encounter with the famous sad clown of the theater, Pierrot, sets off a chain of events that leads the boy through the mimes, the freak show, and the opera. He meets a host of colorful and mysterious characters that prompt him to question what it really means to be remarkable, and what it costs.
Rhodes is an international performer with ten years of experience. She is a Colorado native who has choreographed for films and television, acted in commercials and films, modeled extensively, and danced with a professional contemporary dance company. As a storyteller, her unique blend of movement, character building, and imagination has led to a variety of artistic work.
The play promises to be an engaging and poignant experience for adults and school-age children. Entrance is free and open to the public on a first-come first-serve basis.